MEDIA ACCREDITATION DRIFT MASTERS GRAND PRIX AND LATVIA DRIFT CUP STREET CLASS 14.-16.08.2020

LŪDZAM AIZPILDĪT ŠO FORMU, UN IEPAZĪTIES AR MEDIJU NOTEIKUMIEM, MEDIJU SADAĻĀ/ PLEASE COMPLY WITH THIS FORM AND RECOGNIZE MEDIA RULES IN MEDIA SECTOR!
DRIFT MASTERS GP PRESS UP, JUST LATVIAN DRIFT CUP STAGE FILL DOWN!! THANK YOU!!!!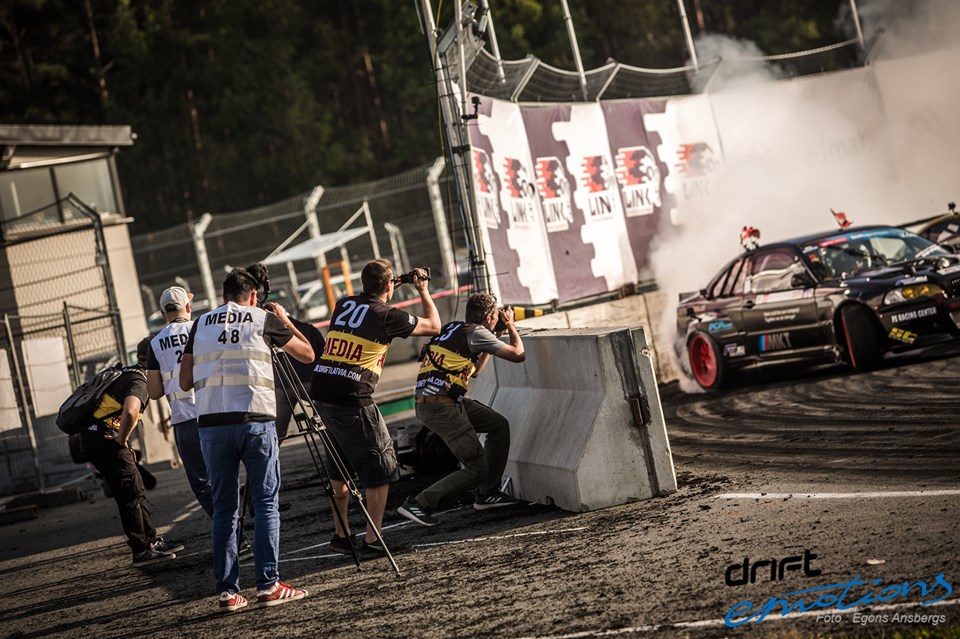 TERMS:
1. All freelance photographers / videographers must be assigned by an approved media jacket

2. Media Applicants must be over the age of 18 at time of event
3. Life insurance!!! COPY NEED TO SEND to eline@driftlatvia.com
4. Organizer of the event have the right to get all your materials on request
6. Submit to the organizers and track employees' warnings and bans during the race
7. YOU NEED TO BE IN TRACK WITH MEDIA VEST, WITHOUT WEST ,TRACK WORKERS WILL ASK YOU LEAVE TRACK LAYOUT
8. IF YOU ARE IN RACE TRACK, YOU ARE TAKING ALL YOUR LIABILITY FOR YOUR LIFE AND SAFETY,AND WITH YOUR SIGNATURE YOU ARE TAKING ALL RISKS TO YOU OWN
9. Submission of this form does not guarantee accreditation, if you are getting accreditation, we will confirm that
10. Press accreditation is awarded when you receive a reply confirmation media form
11. Submit to the organizers and track employees' warnings and bans during the race
12. Those who use Drone, to use it in event, will be specific allowance from organizer, limited count drone will be allow in race
13. In race day, each media need to take out their entrance in media gate, and sign papers for media rules, which will be also accept those media rules and this form, without that media people can't be in track, in any time organizer can ask to leave race track to any media
0