Information about the Baltic Drift Championship!

Greetings to all, after long discussions, evaluating all aspects, and the primary safety, as well as the side of the drivers, we have come to the decision to MOVE, the opening of the Baltic drift season, which was planned for May 1 in Biķernieki.

The main aspects of the decision are related to the fact that competitions are not yet allowed in Latvia. As we know, everything changes from day to day, from week to week. We are not able to organize a quality competition for you, even if the government suddenly allows it, a week before the scheduled date of the competition. Especially based on all covid safety guidelines.

The next aspect. Equal rights for all drivers. At the moment, we cannot provide them, because Lithuanian drivers can return to Lithuania without self-isolation, but Estonian drivers cannot. There is currently a lockdown in Estonia until 25.04. We will not know what will happen after that.

The main things related to the course of the competition. In order to organize competitions without spectators, we would have to double the entry fees for drivers. Then of course all the tests and the cost of performing them on the team. Drivers would not be able to meet each other, etc. Of all these consequences, this is not the goal of what we want to see the season open.

The first stage of the Baltic Drift Championship will take place on June 4-5 in Kehala, Estonia. For the rest of the calendar - where the number of stages remains the same - 5 stages, we will announce the information at the beginning of the week, waiting for possible news about the date of the Lithuanian stage. For other stages and classes, we have developed a race calendar, making a bit of changes, thinking about the drivers so that there are not too many, and too few, so far the number of stages does not change in any of the classes and championships.

We will publish at the beginning of the week so that everyone can get acquainted, and plan a little at the beginning of the season. In addition to the information for those who want to drive, all 3 countries have started official training
See you soon on the track, be socially responsible Thank you for understanding, it wasn't easy decision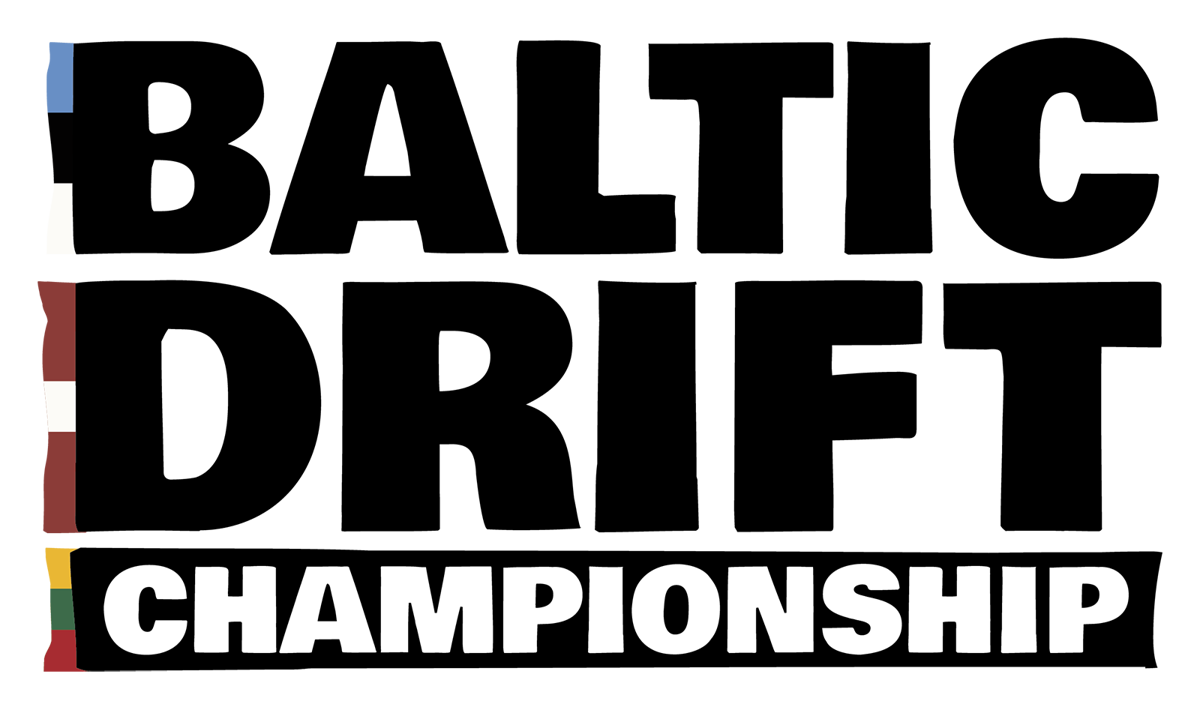 REGULATIONS 2021:
CALENDAR 2021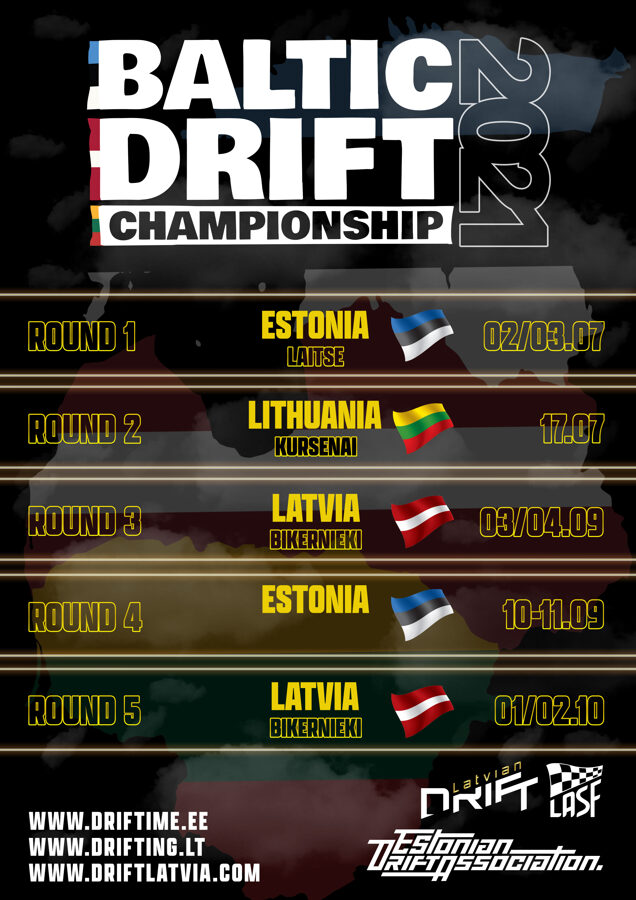 RESULTS: